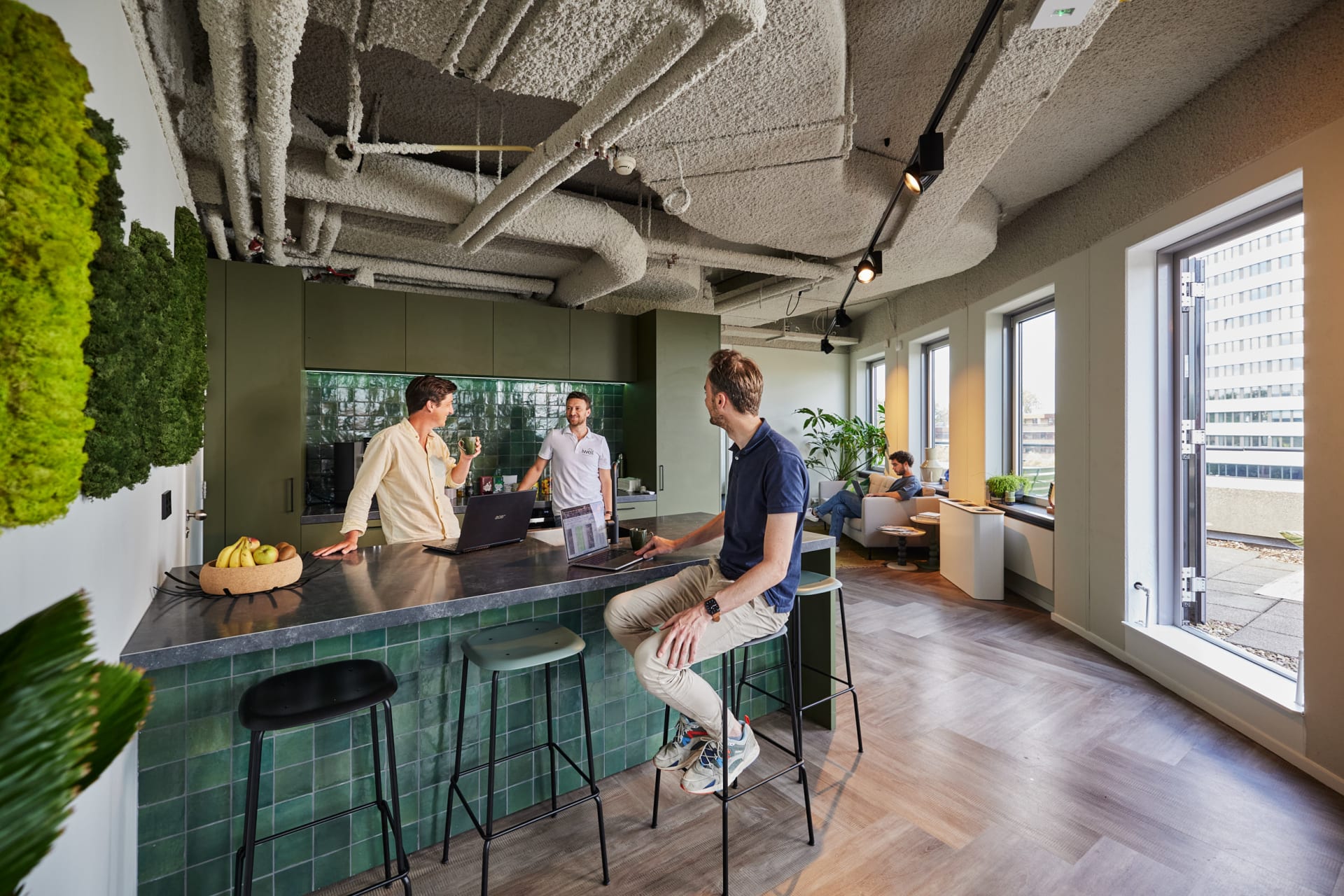 Front-end Developer
Utrecht

,

Utrecht

,

Netherlands

Software
Job description
At iwell, we think the energy transition in the Netherlands must and can go faster. As the market leader, we set the pace with smart batteries. We prevent grid congestion and make sure companies are not limited in their (sustainable) growth because of a lack of power. Our systems are at the heart and brains of our customers' energy systems. To increase the user experience and share insights that our smart battery systems generate, we are looking for a Front-end Developer.
Team
As a front-end developer, you will become a part of the Software team. The team consists of eight software developers and you! But in your projects you will collaborate a lot with other departments such as marketing, sales and service.

Tasks
Your main task will be to further enhance and develop our Myiwell portal, using both technical and UX principles. You will start in a project right away where we will build a way of dashboarding for our customers. Because our smart battery systems act as the director of a company's energy flows, they generate vast amounts of data. For example, we have data on customers' solar generation and charging power of the charging stations, etc. The dashboard is where we bring all this data together and provide insights in a clear way to our customers.
The dashboard will be designed by an external agency, which will also take care of the UX design. It is up to you - together with us - to translate the design into an intuitive and slick dashboard. So it is also important that you know or will do research on how different types of customers interact with the dashboard.
In a broader sense, the full portal is much bigger than a dashboard for customers. Multiple target groups, for example our monitoring department, use the portal in their unique way. You ensure that the portal works perfectly for different target groups and actively investigate how it can be improved.

Job requirements
You have multiple years of experience as a front-end developer.

Experience with Angular, TypeScript, Bootstrap and SASS is essential.

Interested in (C#) backed? We see that as a nice extra, but your main role is to shine in front-end projects.

You are hands-on and keen to make a success of iwell together with our team.

A lot of what we are working on is brand new, and you are not afraid to try out new things and ask questions.

You live in the Netherlands.

You have an affinity with the energy industry.
With us
You get a permanent contract if it works out mutually

You will receive a telephone allowance of 25 euros

We take care of your travel expenses

We think your development is important, so you can follow a course or training every year

We offer you an annuity

You benefit from iwell's success through SARs