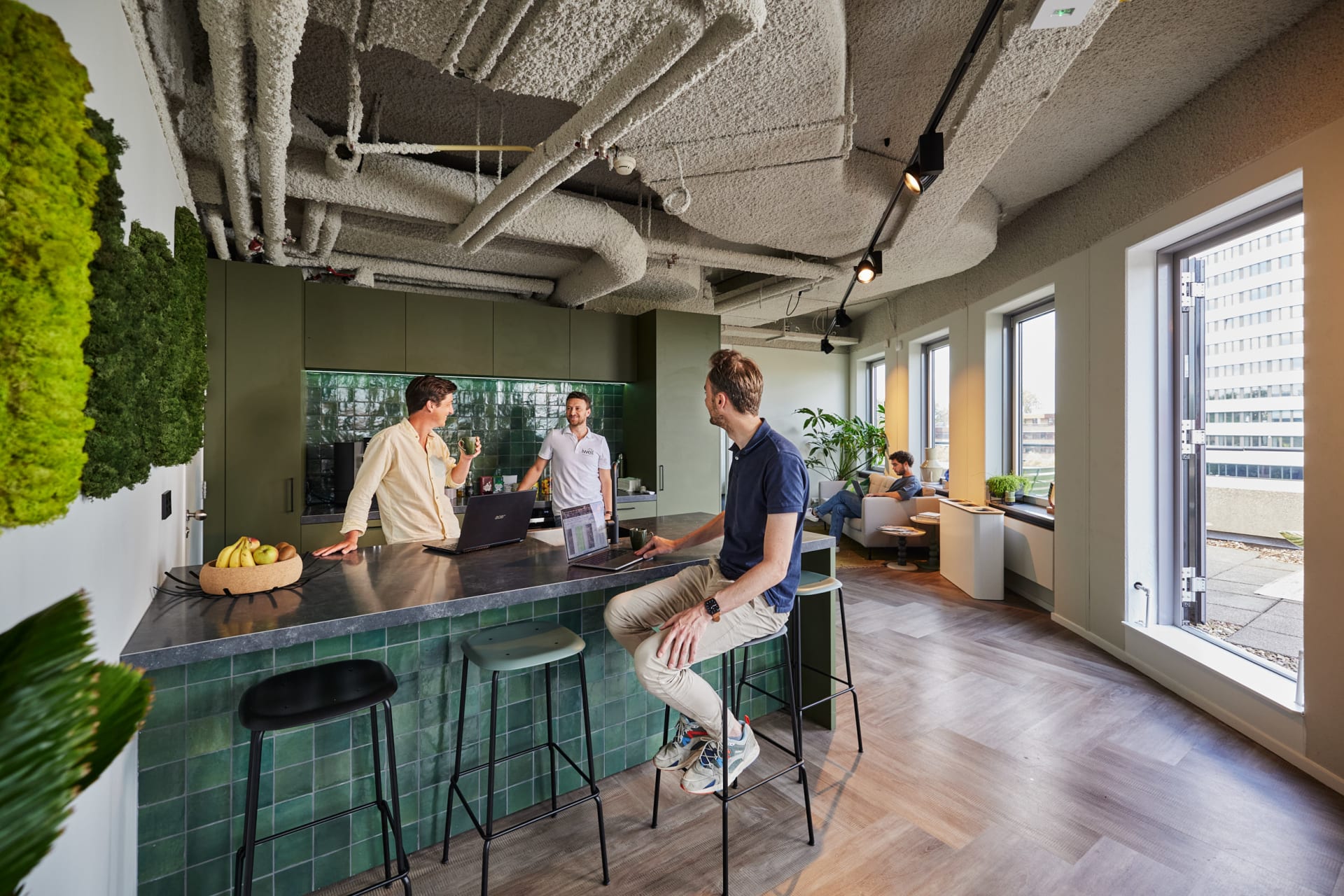 International Business Developer
Utrecht

,

Utrecht

,

Netherlands

Expansion
Job description
At iwell, we want to make the world a better place. Cleaner air, cleaner water and a healthier planet. A sustainable power supply is needed to achieve these goals. Institutions move slowly. At the same time, we are impatient. We believe we can break the status quo. We are taking matters into our own hands and building a truly sustainable power supply.
Founded in 2016 from the conviction there is much talk about the energy transition, but there is still too little action, iwell provides smart battery systems. What sets us apart is our unique combination of hardware and self- developed software. As pioneers in the industry, we have developed our own energy management system.
By using our battery systems, you can not only increase the reliability of your energy supply, but also gain more certainty about your energy bills and grid management costs. Moreover, we enable you to use more renewable energy in your premises, contributing to a cleaner and greener future.
As market leader in the Netherlands, we are now expanding to other European countries. The demand for battery storage in Europe is increasing rapidly so together we can make a major impact.
Do you have a passion for the energy transition and do you want to use your entrepreneurial skills to build the sustainable European energy system of the future? Are you autonomous, enjoy working internationally and do you feel challenged by the idea of conquering the European market? Then we are looking for you!

Team
As an International Business Developer you are part of the Expansion Team. This team's challenge is to lead iwell's international growth. Together with a Head of International Business Development and an International Business Developer, you will be the linchpin in unleashing our international ambitions. You do this in close contact with the board, the various experts at the HQ in Utrecht and the German team in Düsseldorf.
Tasks
As an International Business Developer, you are the entrepreneur who gets energy from both the strategy and the implementation of (international) ideas. You have the ability to quickly understand complex matter, analyze it and convert it into a go-to-market strategy with concrete actions. Mostly you have a passion for pioneering, searching, puzzling, to realize action in new markets.
It is your responsibility to identify, analyze and execute on international growth opportunities. You do this by delving deeper and talking to competitors, looking for potential partners and wanting to understand how new markets work. You set up collaborations that create a win-win for all parties involved and that give us a foothold as an organization. All of this with the goal of creating a steady pipeline of international projects and a strong partner network.
The first assignment is to build iwell Germany, conduct pilots in other European countries and develop the go-to-market for our next adventure. That means realizing deals, building a native German team and researching new opportunities with international partners. Your creativity and innovative spirit are essential to iwell's success. Together we will find out what works best!
Job requirements
You have a bachelor or master degree

You have at least 5 years of work experience in strategic consultancy or business development roles

You are an entrepreneurial self-starter with international experience

You have strong analytical and strategic skills

You are an enthusiastic communicator and can get people into action

You have experience in building and expanding relationships

You enjoy working in a rapidly changing environment

Your experience in the energy transition is an advantage, but not essential

You are flexible to travel in Europe
With us
We offer a competitive salary
We share our success through Share Appreciation Rights (SAR)
We offer at least 5 weeks of paid holidays