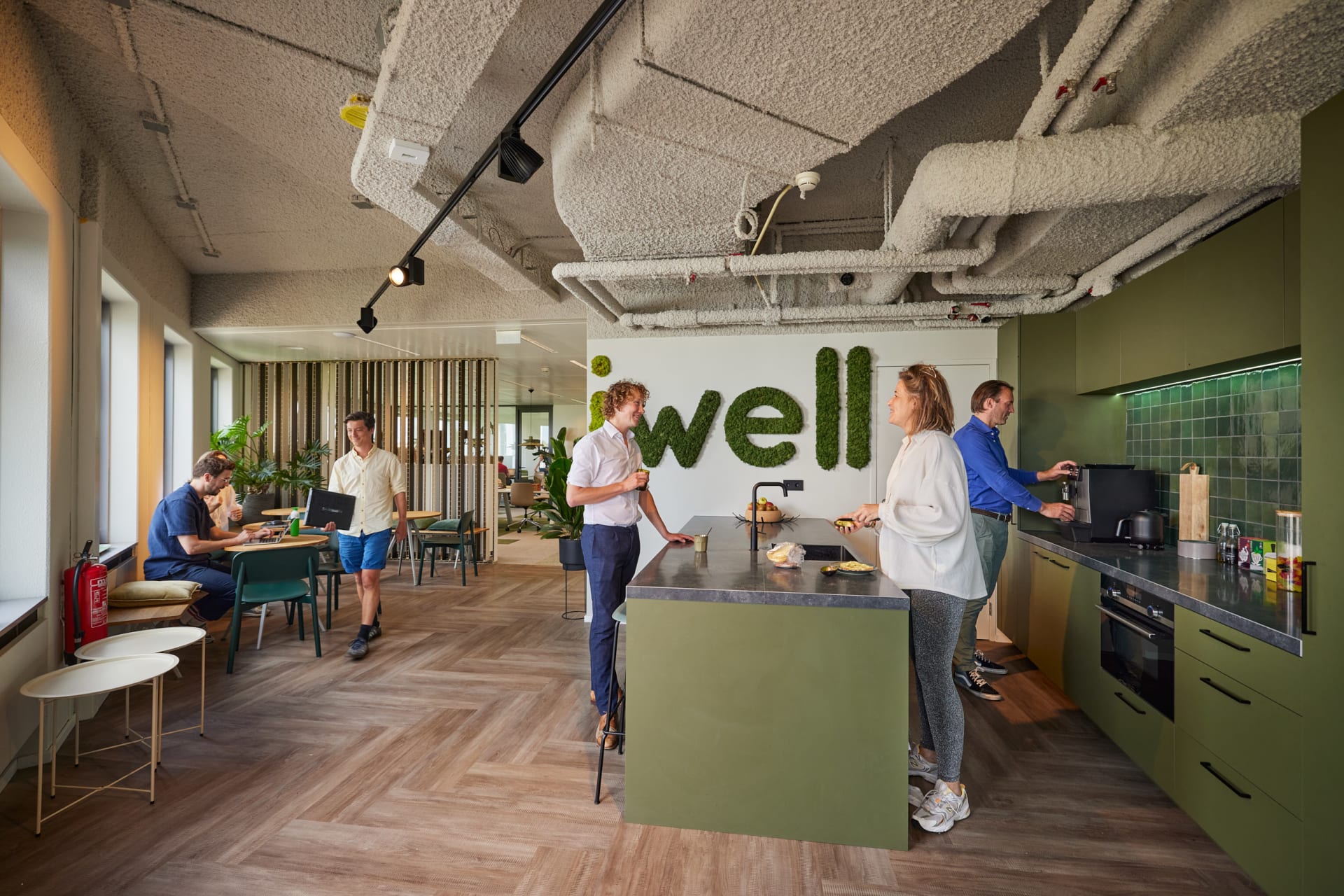 Working at iwell
With a team of 50+ talented people located in two different countries,
we speed up the energy transition.
Our vision
At iwell, we want clean and affordable energy for all; one of the biggest challenges of our time. Cleaner air, cleaner water and a healthier planet. A sustainable power supply is needed to achieve these goals. Institutions move slowly, there's too much talking. At the same time, we are impatient.  That's why we are taking matters into our own hands and are building a truly sustainable power supply.
We combine sustainable goals with business models. We believe if you enable business as a force for good, you will accelerate and have a bigger impact on slowing down climate change. With our smart energy storage solutions, we rebuild the European energy infrastructure. From centrally managed, fossil and predictable towards local, clean and dynamic. Building by building.
Ready to join us in saving nature's energy?
Have a look at our open positions. If you don't see anything that fits your skill and/or needs,
send us an open application. We are always looking for talent.
Perks
At iwell, you will work with a passionate team to accelerate the energy transition. Of course you'll get a compansation that suits your experience, skill and ambition. But in addition, all our colleagues also receive SARs, annuities, travel and phone allowance, training budget and the opportunity to work hybrid, among other things